#1 Yard Waste Junk Removal Services in Royal Palm Beach, FL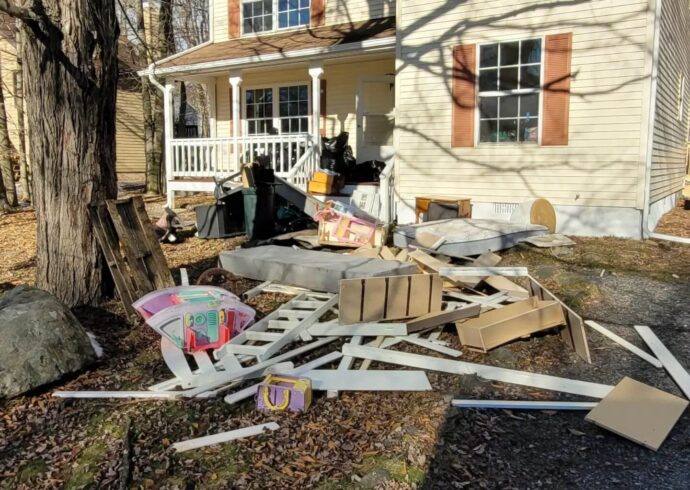 Yard waste junk removal is becoming quite needed in Royal Palm Beach. Why? It's due to how homeowners are starting to pay more attention to their spaces and finally focusing on how their yards have been cluttered with all types of waste. Things such as old gadgets, trash, garbage, electronics, damaged fences, and more. There is a lot going on in these places, and if you are part of the group that needs to find a solution soon, our team at Royal Palm Beach Junk Removal and Trash Haulers can help you with the entire removal.
We are always available to assist you if necessary. We can help you to focus on the things you want and make sure that all yard waste is taken away without difficulty and disposed of properly so you don't have to worry about the planet either.
Once we are done with clearing your yard, you will be able to host outdoor events and parties on your back porch. It is possible to get the most out of your property and investment if it can be used for purposes other than storage. We will clean up the mess and remove any waste so you can finally get to enjoy this space or make something out of it, like a new landscape, for example.
Yard waste can also cause problems for the yard in the long term. It can make an outdoor party less enjoyable if there is a lot of trash around, or if the smell is overwhelming, or maybe just bring more contamination to your entire property.
It is crucial to choose the right company after you decide to outsource your yard trash removal or outdoor junk transportation, and we are happy to be the #1 option for over 90% of the people in the city and nearby areas.
We are happy to assist you and ensure that everything goes smoothly.
Consider how much yard waste you do and the work that you do. This will keep your yard tidy, and we'll be there to remove it as needed.
How We Make Sure Your Yard Is Clean
Yard waste can often be large, and with this, we mean the amount of it can be overwhelming.
We want to make sure you get the support you need and that you know that no matter how big your junk is, we can take it away and focus on proper disposal.
The removal we offer includes lumber, sheetrock, and plasterboard, as well as door frames and other discarded material. We can also take this waste, along with the regular waste that you have been using, to have people manage it.
Without a truck, it can be hard for homeowners to get rid of this waste material. We can help you with all aspects of loading and focus on bringing enough people for the task.
We can take care of any yard's junk or waste, no matter how big or small. We can remove yard waste as well as haul away and dispose of other junk.
Get in touch with us today to arrange for a crew to clean your yard.
For a free estimate, please call or email us. There are no obligations, and you can even use our contact form to get all the details.
Yard waste removal can be made simple with our team at Royal Palm Beach Junk Removal and Trash Haulers.
Here is a list of our services you can get at Royal Palm Beach Junk Removal and Trash Haulers:
---
Royal Palm Beach Junk Removal and Trash Haulers is the top company in Palm Beach County that offers the best residential and commercial junk removal services. Here's our additional services:
---