#1 Fence Removal Services in Royal Palm Beach, FL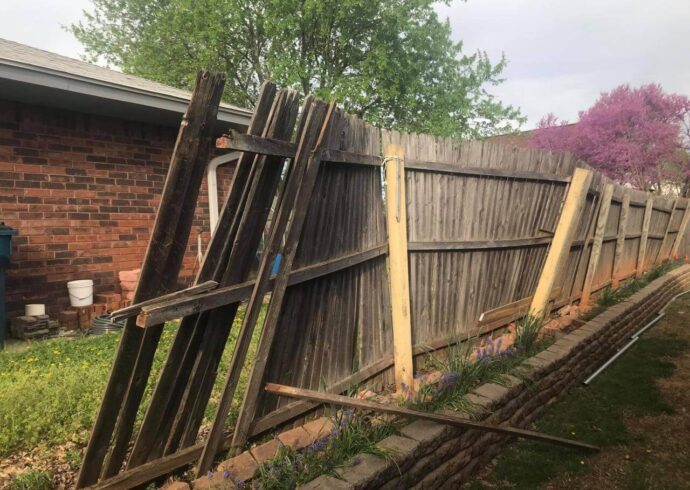 Fence removals and debris cleanups are often an underestimated task because people think it is just about the following: pulling up the wood or metal, dealing with the wood or specific type of materials of the fence, and then throwing everything on a truck or dumpster. However, this can be more time-consuming and dangerous than you think when you consider that most fences are made with concrete foundations and need to be properly removed to avoid any issues. Our team at Royal Palm Beach Junk Removal and Trash Haulers can help you with all the removals and cleanouts to make sure you are not overwhelmed and have a hard time working on the cleaning and disposal since we have partnered with the best recycling facilities and transition centers to keep the entire process green.
Your fence may be unsafe and you want it removed. Your property's value can be affected if your fence isn't made of wood as well or if it is quite damaged and you haven't dealt with it yet. Whatever reason you have for the removal, we can assist you in this area so that you are not overwhelmed. We will also help you to avoid any injuries from the feature and focus on how the entire process should be handled.
Unpredicted weather can lead to fence damage in the city as well. This is a very common occurrence. A cedar fence, which was intended to be private, can quickly become a problem and create more problems than it solves. A wood fence or regular fence, on the other hand, can end up looking ugly and becoming a nuisance due to the damage it has sustained.
Regular rain can make wire fencing rusty or damaged. No matter what kind of fence you have, we are here to help. We can remove all the wire fencing and clean up the whole space, and focus on working on the foundation of the fence in case this proves to be an issue on your side.
Your Fence Needs to Be Treated with Care
Many people think they can remove fences without much effort, and as we mentioned earlier: they're all quite wrong on this. 
Many fences are built on a cement foundation. Are you equipped with the right equipment to take out such materials and pieces? Did you also know that it is difficult to simply collect all the waste and junk and then get rid of them?
You will need to remove the concrete foundation to remove a fence and put out the pieces together correctly. This will ensure that soil and space do not get damaged. Next, consider where and how to dispose of them. Make sure that you are properly removing all pieces and that you're taking them for recycling, not putting them in landfills.
We will gladly provide you with a detailed estimate that is based on the information you have provided. Our fence removal rates are the best in the area. 
Fair and affordable prices are offered by our team at Royal Palm Beach Junk Removal and Trash Haulers. This includes all of the cleanouts and removals that you need, so you don't have to do this whole thing by yourself.
Our fence cleaning services include pole and concrete removal as well as disposal of all debris. We can take down the entire fence and ensure you don't have to worry about anything.
Here is a list of our services you can get at Royal Palm Beach Junk Removal and Trash Haulers:
---
Royal Palm Beach Junk Removal and Trash Haulers is the top company in Palm Beach County that offers the best residential and commercial junk removal services. Here's our additional services:
---