#1 Commercial Junk Removal Services in Royal Palm Beach, FL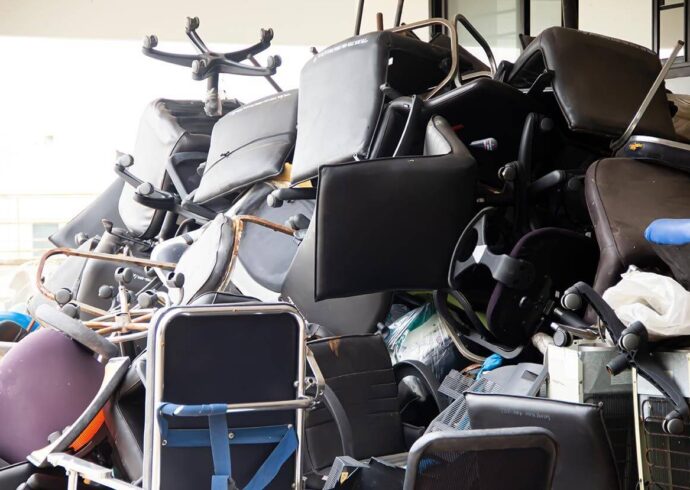 Even if your industry doesn't produce a lot of junk, you should think about how you will handle commercial junk removal so you can declutter your entire property and ensure everyone working on it—including you—can be comfortable and without any problems like bad smells or specific junk on the way. For this service, our team at Royal Palm Beach Junk Removal and Trash Haulers can help with all of your junk removal needs. You can have regular junk removed, or you can just deal with your garbage and trash based on what you request from the team. All you need to do is call us, email us, or fill out our contact form for more information.
If you choose to work with us, you can rest assured that everything will go smoothly and that we will care about the environment just as much as your needs. We will also do the heavy lifting and loading. While other companies may only be concerned with picking up the trash, this is not how we do business. Instead, we want to make sure you're all covered and can have our team working at your disposal without you having to lift a finger.
Finding a reliable company for this removal can be a hassle, especially in Royal Palm Beach, where you have many options, but very few seem to cover your needs. For several reasons, we have been selected as the city's top junk removal company. 
We offer the best junk removal service at a fair price. Our services can be tailored to meet your specific needs, and we just don't go to your commercial property and load the trucks; we will deal with the entire process and all the steps on the removal.
In addition, we can finance your payments and make sure that if you need some recurring services or maybe you cannot pay everything, you will have our support for this and several options to make everything more comfortable.
This will allow you to better understand the removal and commercial process, and you won't have to struggle to lift anything or move the junk to the sidewalk every time.
This service removes any junk, trash, or other non-hazardous items from your space that municipal services are unable to pick up. We will remove any items in your space that are a nuisance or annoyance and work on the proper disposal.
We are able to help with junk on commercial properties, so regardless of the size of your property and what you need or the amount of junk, we will be there to support you.
Our Team Is Available All Year Round
While offering a basic service may seem simple, Royal Palm Beach Junk Removal and Trash Haulers aims for more. We take care of everything and have priorities around the removal.
Safety is our main goal since junk can pose a risk depending on its type and quantity. This is true for you and the other team members. We are committed to providing safety precautions and good support.
We will estimate your needs and show you how much money you can save by hiring us to remove your junk.
We offer commercial junk removal for businesses and just anyone who seems to have problems with it. Therefore, allow us to be there for you, and keep in mind we're open all year round for the service.
Here is a list of our services you can get at Royal Palm Beach Junk Removal and Trash Haulers:
---
Royal Palm Beach Junk Removal and Trash Haulers is the top company in Palm Beach County that offers the best residential and commercial junk removal services. Here's our additional services:
---