#1 Construction Debris Cleanups in Royal Palm Beach, FL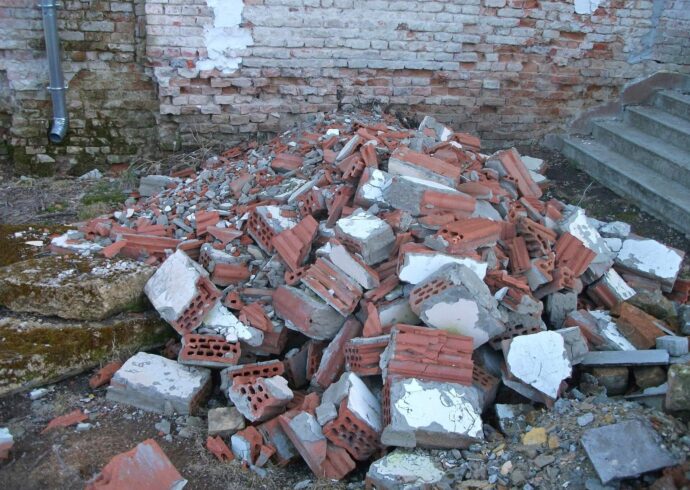 Contractors often find that dealing with construction debris cleanups is the most difficult part of their job due to how much time and work this alone can take to the entire team. This can be labor-intensive and expensive, and you need the right equipment and also partner with the best facilities for proper disposal. This can slow down the project and make it more difficult to clean up or remove the mess for another team.
It's even more difficult when you consider the time involved. Fortunately, Royal Palm Beach Junk Removal and Trash Haulers may be the best option for your cleanup and to remove all conduction debris. No matter how many times you call, we are always available to help you and focus on the entire process so you don't feel overwhelmed; it doesn't matter if you are a contractor or not requesting our support.
We are experts in how everything works. This includes how to transport construction debris and other garbage. 
You will need to pay for higher mileage and fuel costs if you decide to do it yourself. We want you to be able to get the job done quickly and without spending a fortune in the process since we are here, and the final price will always be quite less than handling it on your own.
Some small residential projects can be completed in a matter of days or even a single day, while large ones will require some recurring cleanups and more than a day or two for full disposal.
Contractors face another problem: a lack of planning. But we can help you plan and take care of the rest, and you won't have to worry about anything.
Although it is necessary, it is not something that anyone would love to do. It is often done in a chaotic manner and is not finished until it is absolutely necessary. Debris, trash, and other litter on construction sites can pose a danger to safety.
Calling our team can help you make the process easier and more efficient, and we will work around the entire construction and not only the basic cleanup.
How We Make This Cleanup Simple & Easy
It is possible to reduce construction debris and make cleanup much easier if you have a well-planned process. This is what we strive to achieve and focus on delivering.
That being said, this is how we usually handle everything:
Many companies working in this industry overlook the importance of bins and dumpsters as storage containers for waste and materials. We will separate the recyclables and hazardous materials from the containers, then bring them to the appropriate place to dispose of them. You can rest assured that we are responsible for this and work with the best containers to speed up the process and keep everything clean.

It will be more cost effective to dispose of all debris if you have a plan and a schedule in place during construction. It is easier to have the same crew responsible for cleanups at different times.
Our company, Royal Palm Beach Junk Removal and Trash Haulers, offers a safe, efficient, and environmentally-friendly disposal service that takes away the hassle of the disposal and transportation of construction debris after you finish the project. Our hauling professionals will remove all construction debris from your project, and all it takes is a call, email, or filling out our contact form to request the service.
Here is a list of our services you can get at Royal Palm Beach Junk Removal and Trash Haulers:
---
Royal Palm Beach Junk Removal and Trash Haulers is the top company in Palm Beach County that offers the best residential and commercial junk removal services. Here's our additional services:
---