#1 Eviction Clean Outs & Services in Royal Palm Beach, FL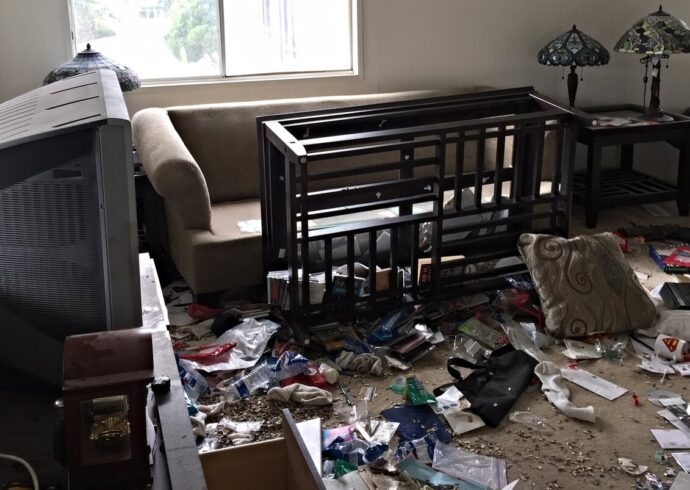 In a perfect world, landlords and property owners wouldn't have to worry about how they handle evictions since tenants would have to pay their rent on time and leave their property in good condition once it is time to move or when they wish to stop renting the property. However, this is not as easy as it should be, and everything ends up being the opposite of the fairy tale. At the end of each day, every room is cluttered with trash and junk, and the landlord is the one usually handling all the cleaning to rent it to a new person or have it ready for the next purpose. If you are a landlord looking for a solution, our team at Royal Palm Beach Junk Removal and Trash Haulers is here to help as we provide eviction clean outs and can handle all the processes for you.
We are more than qualified to handle any property, no matter how large, and make sure the entire eviction is properly performed, so you don't have to deal with any old tenants or problems coming from this entire process. 
Our experts will restore your property to its original condition in a matter of hours. We can store any items or junk left by tenants who aren't able to pay, or we know some people will come back from them; this is followed by how they have only a few days to claim them.
Do you know when and why this service is necessary? Is it only when you are under eviction? Pretty much.
This is all that can be used to define eviction clean outs. It refers to the removal of personal property from tenants following an eviction, and you only need to worry about how to declutter the space if they cannot comply with what is agreed.
No matter how many tenants have moved out or the number of items you're dealing with, our company can help you with the process.
Local law enforcement will partner with a professional team to help tenants return their possessions—aka, us. We can advise you on which items to get rid of and which you should keep. The entire process will be handled by us as we go through each item one by one and then remove them all.
How Does Our Team Perform Eviction Clean Outs?
Royal Palm Beach Junk Removal and Trash Haulers will remove any junk from your property and place it on the curb. As long as the appliances and junk aren't dangerous, we can take them away and focus on proper disposal.
Our team will remove furniture, appliances, and other non-hazardous items and recycle or dispose of them as quickly as possible, so you don't have to worry about the use of landfills as we despise them and don't support their use.
It can be difficult to clean up after expulsion and organize everything. But we are here to help.
It is important to hire us as part of a team in order to make the eviction process easier.
We will take care of the entire process to protect your investment and ensure that you have everything you need. Any member of our team can handle any size property. To receive a free estimate or to schedule professional eviction cleaning services, call us today, email our team, or use our contact form.
Here is a list of our services you can get at Royal Palm Beach Junk Removal and Trash Haulers:
---
Royal Palm Beach Junk Removal and Trash Haulers is the top company in Palm Beach County that offers the best residential and commercial junk removal services. Here's our additional services:
---