#1 Household Trash Junk Removal Services in Royal Palm Beach, FL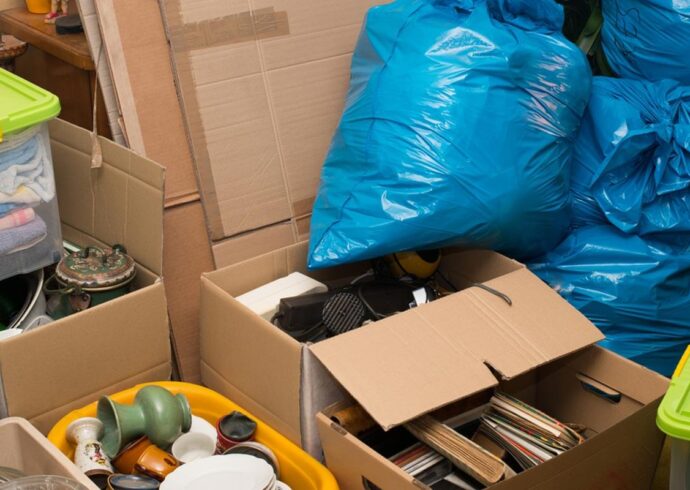 Do you have trouble getting rid of too much junk in your trash bins, or maybe the household trash you've been holding all this time causing you problems? Royal Palm Beach Junk Removal and Trash Haulers will help you get rid of all your junk and garbage, and ensure you don't have to worry about anything. 
We can deliver a dumpster directly to your home and then take it away once you have hauled everything, or we can haul away your trash and dispose of it without you having to move a finger. We can serve multiple properties simultaneously and take care of all household waste in one or several regular visits and in several properties at once if it is necessary.
Our residential services will save you time and money, and ensure that your items reach the best recycling or transition centers, so you won't have to worry about how eco-friendly we are. This will help you to not pollute the environment and instead concentrate on what can be removed from the junk and keep it green.
It can be hard to dispose of large amounts of junk or pick up trash that the municipal services don't pick up as often. This is especially true for large items or if the weekly garbage collection is not sufficient to take care of what you need.
Many local municipalities do not accept household waste entirely either, making everything more complicated. 
Once you hire our services, we will take care of all your garbage. We can take care of trash from all kinds of homes and dispose of things such as old clothes, furniture, and appliances.
Dumpster, Full Service or Both
We can also rent a dumpster to you if you don't need us to do the removal or if you have a lot to haul around. You can then use the dumpster at your own pace, and you won't have to worry about the entire item since we only charge you for the space you end up using, not the dumpster overall.
When you have one, make sure to follow our advice on how you can remove the trash on your own with it:
To load heavy or bulky items, use the loading doors. Spread your garbage all over the dumpster to ensure it is evenly weighed.

Place small items and bagged trash along the dumpster's sides.

A wheelbarrow can be used to collect trash. It can be pushed through the loading doors and placed in the bin. Then, you can throw it out.

Call us after you're done with your trash, and we'll come to pick it up. This will let you get rid of the clutter in your home and take away the worry about waste since there is no need for you to worry about the disposal of the dumpster.
It is easy to find the right solution for your household trash junk removal. Contact us today to discuss all your requirements. We can help you select the right size container for your project and show you where it should be placed at home.
Royal Palm Beach Junk Removal and Trash Haulers is a top company that will accommodate your needs no matter which one they are, as long as they don't include hazardous waste. 
Here is a list of our services you can get at Royal Palm Beach Junk Removal and Trash Haulers:
---
Royal Palm Beach Junk Removal and Trash Haulers is the top company in Palm Beach County that offers the best residential and commercial junk removal services. Here's our additional services:
---