#1 Junk & Trash Hauling Services in Royal Palm Beach, FL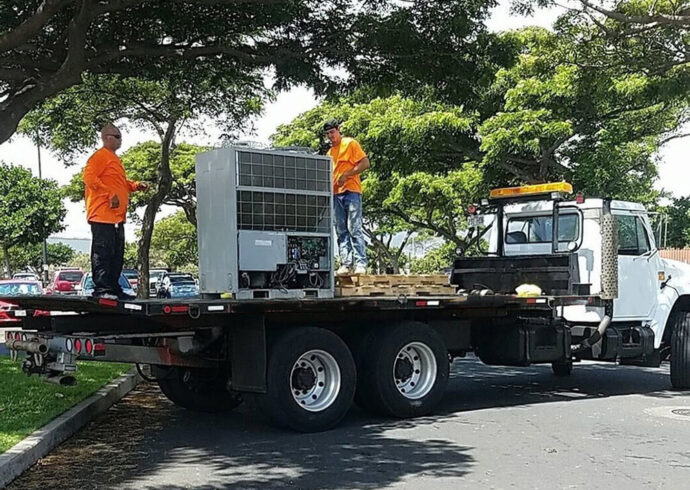 Hauling is not a single person's game. Especially when there are various items that are to be hauled. If you are looking for cleanup or shifting to someplace or have shifted to a new place and want things to be hauled, then you are in the right place.
No one likes a messy place. Right? So, if you are looking for someone to help you haul, then you must go with experts. We at Royal Palm Beach Junk Removal and Trash Haulers, specialize in hauling services.
We know It is not at all comfortable to see everything cluttered or scattered all around. That is the reason we exist. When it comes to hauling no one does it better. We shall haul various items like e-waste, old furniture, kitchenware, appliances, and a lot more.
Just like others, we restrain from taking any harmful items. Our people shall help you sort various items. So that we can donate the ones in good condition to the needy. And the remaining goes to the recycling facility.
Why are We People's First Choice
---
We are experts in this area. We at Royal Palm Beach Junk Removal and Trash Haulers shall provide you with the best services. We have ample experience in the dumpster as well as junk removal services. Therefore, you shall choose us as your service providers.
When you share your needs, our experts shall advise you accordingly. We also provide dumpster rental services. For every need related to waste management, we have got a solution.
The team is praiseworthy.  Each one of them is experienced enough to perform every task with grace and perfection. The team never settles for anything less than perfection. It could be the best decision of hiring us. All members are certified and trained professionals. Therefore, you shall be in no hands safer than ours.
Who on earth hates discounts? No one. Right? Therefore, we shall offer various discounts on our services. We are running offers these days. You shall also get free estimates on your contract, if eligible. You shall communicate with our team to enquire about the same.
Once we take over, we ensure that we never let you down. So, what is the delay for? The offer period ends soon. To know about exciting offers come to us.
What Are The Items We Collect
---
There are various items we collect. Also, with our professional service, we won't let you suffer at any cost. If you have chosen us for your property, then you should know about the items which we take away.
Some of them have been listed for your reference:-
E-Waste(electronic)

Old Furniture

Appliances

Kitchenware

Garage Debris or junk

Dinner or Ceramic Ware

And Many Others
What is the delay for? If you haven't decided yet. There could be no time better than this. Many reputed people from all over the state ask for our hauling services. And that is mainly due to our quality and timely delivery. So, without further ado, get to one of our experts and book the contract right away.
Here is a list of our services you can get at Royal Palm Beach Junk Removal and Trash Haulers:
---
Royal Palm Beach Junk Removal and Trash Haulers is the top company in Palm Beach County that offers the best residential and commercial junk removal services. Here's our additional services:
---