#1 Debris Junk Removal Services in Royal Palm Beach, FL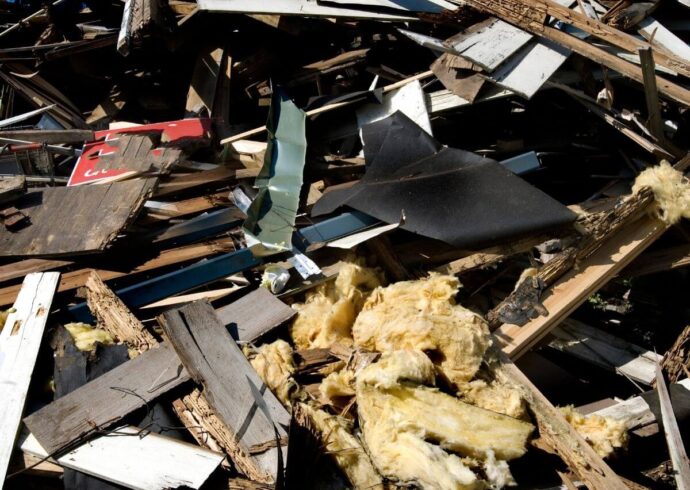 It can be hard to transport debris and deal with all the removal if you have no idea of how to collect it all and work with proper facilities and centers for disposal. Imagine having to move and clean out an entire area of debris while you are working on other projects or under construction. Probably a nightmare considering that debris junk removal takes a lot more work than what most people consider.
It can also be difficult if you don't have the right equipment, so reasons to struggle with it keep adding to the list. You need to transport the debris to the correct facilities and centers. Unfortunately, not everyone has the transportation or people, or equipment necessary to do this. However, you can always find a reliable company that can help you handle the entire process like ours: Royal Palm Beach Junk Removal and Trash Haulers.
We are focused on getting it done and taking care of all aspects so you aren't overwhelmed by the debris and can finally get everything removed so you can continue with your project or complete it with the removal. Our company provides homeowners and contractors with a simple method to eliminate tons of trash in one step.
You can rest assured that we will take care of all your worries and make sure the entire process is handled accordingly.
We can take care of your junk and pick it up. We can help you, no matter how big or small your trash is or the amount of debris involved in all this.
Concrete and other remnants of other materials are much more than debris. Concrete is more than just regular trash, along with asphalt or maybe wood, and also contains items most people don't consider.
We will accept any debris that isn't harmful substances or chemicals, and we will make arrangements to dispose of it properly.
Many options are available to help you understand the details and property of the debris. We are also able to assist with specific areas and properties. This type of service can be complicated, but we make everything simple and easy.
We offer dumpster rental at an affordable price for all your debris cleaning needs as well since we know some projects may need a recurring service in all this. 
On the other hand, we can help you with any type of debris, like a residential and commercial one. Construction debris refers to any material that was used in construction or remodeling. Concrete and block can also be found, but it is mostly commercial property or projects instead of residential ones.
Cleaning up commercial and construction debris is no easy task. We can help make sure every area on your property is free from debris.
Our Team Is Always There for You
To learn more about Royal Palm Beach Junk Removal and Trash Haulers, contact us for a free quote. We can also give you details on the debris we remove, and how our team will take care of the entire process, so you don't have to move a finger in all this.
Contact us via phone, email, or the contact form. We will respond quickly to your inquiry and schedule a visit to provide a quote. This service is entirely free and without obligation, so don't hesitate to request yours today.
Here is a list of our services you can get at Royal Palm Beach Junk Removal and Trash Haulers:
---
Royal Palm Beach Junk Removal and Trash Haulers is the top company in Palm Beach County that offers the best residential and commercial junk removal services. Here's our additional services:
---