#1 Residential Junk Removal Services in Royal Palm Beach, FL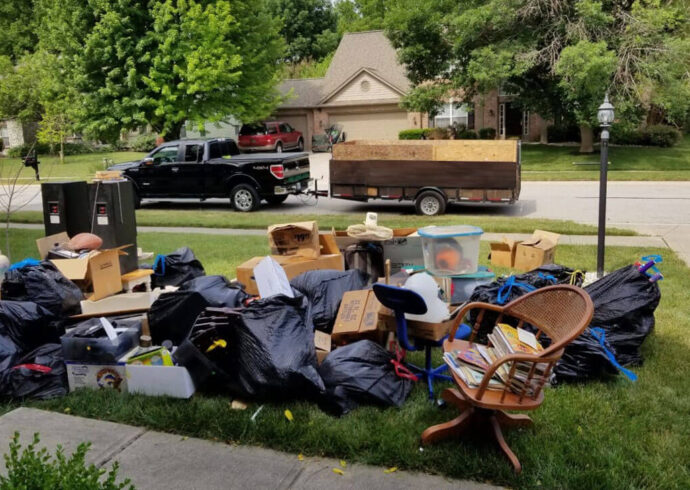 If you're looking for qualified members and a team that can support your residential junk removal needs, we are happy to be the #1 option for everyone in the city. Our company, Royal Palm Beach Junk Removal and Trash Haulers, will help you get rid of junk and other items in your home and make sure everything is cleaned up quickly. We know quite well how challenging this entire process can be and how your property can suffer if you don't take care of the junk. This is especially true if municipal services aren't able or willing to remove your junk and just take off the general rubbish and trash—and barely at that. 
We can do all the heavy lifting for you and will accommodate your requests so that you don't have to worry about it. Rest assured that our company worries about keeping everything eco-friendly, so recycling facilities and transition centers are where the junk will end up.
We make it easy and quick to get rid of junk in your home. We will make sure you feel at ease and can move around your property without any issues.
We understand the limitations of municipal services and help homeowners and tenants find an easy way for them to dispose of their junk. We do more than just take away trash and rubbish. We also recycle everything that we can and focus on some donations if the items allow for it.
Our junk removal team works quickly and efficiently, so you won't have to worry about how long this entire process takes either. 
Our company recycles more junk than any other junk removal company, making it your green choice and one you won't regret hiring at all.
Customers love our professionalism and exceptional customer service. We are proud to share our successes and show you how we can help with your residential junk removal regardless of the amount of junk you need us to handle for you.
We Are Always Striving to Be Green
We encourage recycling whenever possible as it reduces waste and makes sure you avoid any pollution. It also ensures that people get items that work and get the most out of them.
We believe that furniture and electronics can be of great use to someone else, so we are committed to making sure we support this cause and focus on those who need them as long as the items are still in good condition and usable.
All types of junk can be removed so that you don't have to worry about them. We can also sort items to determine which items can be recycled or sent to transition centers, or maybe you need us to dispose of some in a specific way.
We will dispose of junk that is not salvageable or recycle it in an environmentally-friendly way, and this is by moving them to the right transition places or focusing on how we can reduce the waste while processing them.
Our staff is professional and friendly. They are insured, experienced, and ready to help you through the entire process.
For a free estimate on your residential junk removal project, call us or email us. You can count on our team at Royal Palm Beach Junk Removal and Trash Haulers, and rest assured we accommodate your needs.
Here is a list of our services you can get at Royal Palm Beach Junk Removal and Trash Haulers:
---
Royal Palm Beach Junk Removal and Trash Haulers is the top company in Palm Beach County that offers the best residential and commercial junk removal services. Here's our additional services:
---