#1 Foreclosure Clean Outs & Services in Royal Palm Beach, FL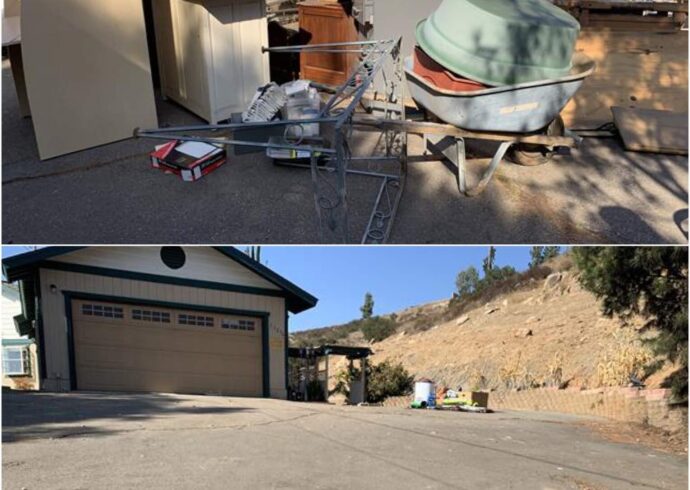 This may seem obvious, but it is important to make sure that your property is available for buyers, and part of this is ensuring that the entire space is clean, especially when you're about to close the sale and not only show the property to a potential buyer in all this. If you don't invest in a foreclosure clean out, you may lose the chance to sell your home or any property you have. You need to make sure that all junk is properly disposed of and that you don't forget your valuable belongings while moving from it or when cleaning the area from what you have left behind. Our team at Royal Palm Beach Junk Removal and Trash Haulers can take care of everything.
When you decide to hire us for foreclosure clean outs, you can expect us to be there for the entire process, and this includes working on the following:
We will inspect your property to find out the extent of junk left behind. If necessary, we can assist you in disposing of the entire property.

Find out how we dispose of junk and other items. We can either recycle them or dispose of them in transition centers.

Our team will be there to handle all the heavy lifting of the items and junk you want and need to dispose of.

You want to make sure that everything is spotless so that it looks new, and for it, our team will actually clean the spaces, not only remove the items or junk you have accumulated.
It doesn't matter if your home is being sold; junk can be difficult to get rid of. It is not enough to simply haul heavy items out of your house or property.
We want you to remember that it's important that your items are safe and properly transported, and we will handle all this, so there's no need for you to worry about each part of the process.
A trusted foreclosure cleaning company that can take away any item is what you need, and our team at Royal Palm Beach Junk Removal and Trash Haulers is here for it. We can haul away and dispose of almost any item so that you don't have to worry about how it is handled.
Recycling is Part of What Our Team Does
Not all junk disposal means going to landfills or relying on non-environmentally responsible methods. In fact, everything can be green if people put effort into it.
To ensure that everything remains clean and green, we focus on transition centers and recycling facilities for maximum disposal.
Although it may not seem obvious, almost all junk and garbage can be recycled or reused, but you need to work with the right facilities for such a result. 
You can make a huge difference by paying close attention to junk and taking care when you remove it. Foreclosure clean outs can generate large amounts of junk, and we pay more than just enough attention to how the junk is handled while we leave the rest of your property all clean and ready for disposal.
Our company is proud of knowing how to handle the entire process and ensuring you're free of any hassle and responsibility, so get in touch with us today to get your own free quote for the entire process and clean out.
Here is a list of our services you can get at Royal Palm Beach Junk Removal and Trash Haulers:
---
Royal Palm Beach Junk Removal and Trash Haulers is the top company in Palm Beach County that offers the best residential and commercial junk removal services. Here's our additional services:
---