#1 Property Clean Outs & Services in Royal Palm Beach, FL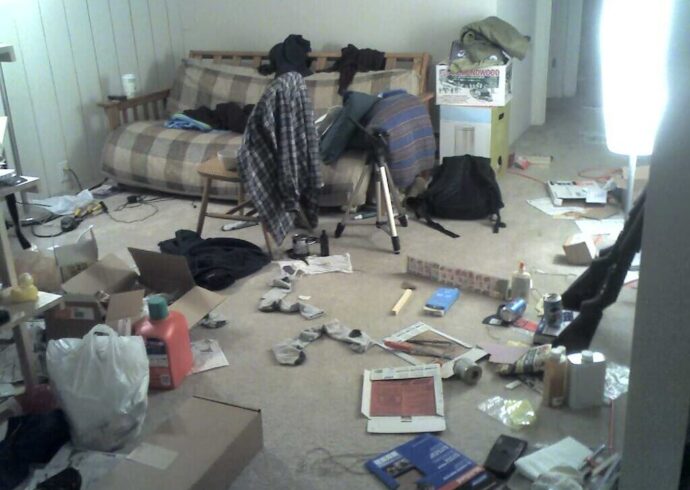 It is not an easy job to clean your property, and by clean, we mean actually decluttering everything and not having all the junk in the space besides having to deal with the usual dust and dirt. If this is what you're going through, you will need to determine if you have the skills and ability to do it yourself or if you will need professionals like us at Royal Palm Beach Junk Removal and Trash Haulers to handle all your property clean out needs.
No matter your situation or reason for cleaning, you should make sure that you have enough time or you focus on the best way to get it done with professional help since every item should be removed accordingly and disposed of in the best facilities and centers. 
We can assist you with all your property clean outs regardless of the type of property you own. Our team will also ensure it is done quickly so that you don't have the hassle of stopping working on the place or leaving it empty while we perform the service.
Our team will help you clean up all of your houses quickly and efficiently, or your business, commercial property, and just any structure and place you own. We are highly skilled in providing high-quality property cleanup services all over the city and its surrounding areas. 
We will visit your place to sort and organize everything. We'll then take away any junk and clean up everything based on whether it can be recycled or not, and ensure that what remains is in the right places.
If you aren't sure about what the entire service is about or if you're someone who actually needs it, keeps this in mind:
This is the complete removal of all kitchenware, furniture, and appliances from a property or home to make it clutter-free. We will dispose of all your junk and take it to recycle or disposal centers. You can also donate them if they're in good condition, and we will make sure the rest of the property is clean after we work with the removal.

No matter if your property is being used for moving in or selling, we can clean it and make sure it is decluttered, so you can count on us for either of the reasons.
If you are unsure about needing this service or you have a basic idea of property clean outs, don't overthink it too much. Just consider it a general cleaning of your space that will remove all the junk and anything that isn't necessary.
We can clean out any property, whether it's your home, apartment, or business. This service is available for individuals and businesses. We ensure that all junk is either recycled or transported to the appropriate transition centers. We will work with you to meet your requirements and focus on accommodating all your needs.
When having our team at Royal Palm Beach Junk Removal and Trash Haulers as part of the project, we guarantee low-cost, eco-friendly disposal. Get relief from the best junk haulers today.
Contact us today to get a free quote for all the services and rest assured this quote comes with zero obligations. Therefore, don't feel shy about asking for it since we are here to let you know how much it will cost before you make a decision.
Here is a list of our services you can get at Royal Palm Beach Junk Removal and Trash Haulers:
---
Royal Palm Beach Junk Removal and Trash Haulers is the top company in Palm Beach County that offers the best residential and commercial junk removal services. Here's our additional services:
---