#1 Storage Unit Clean Outs in Royal Palm Beach, FL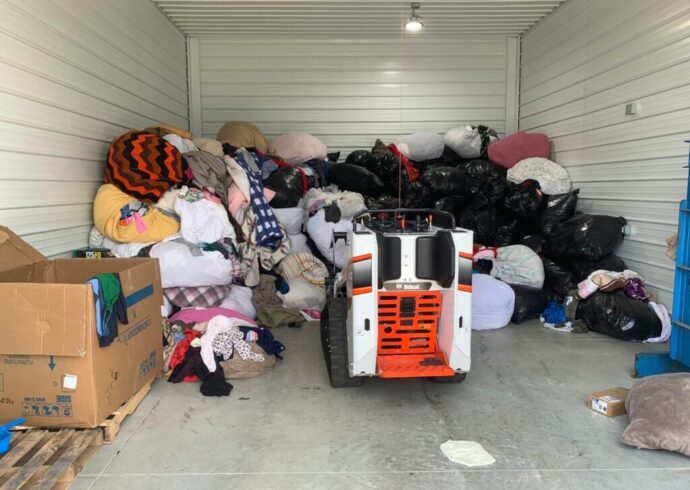 If you are using storage units, this means you are trying to store some items, move some belongings, or maybe you thought it was a good idea to save some stuff, but they ended up cluttering and being a problem nowadays about how you need to clean out the entire unit for another person or maybe because it is time to dispose of what you don't even remember you have. We believe there are many reasons to use a storage unit. However, clutter can make it difficult to choose what to store and what to keep at some point. If you're facing all these problems and storage unit clean outs are needed, allow us to be there for you.
It's not unusual to need to clear out storage spaces at one point or another. You can either clear out the storage space to make more room or give the unit to someone else who will use it. Our Royal Palm Beach Junk Removal and Trash Haulers team can assist you throughout the process so that you don't feel overwhelmed or unsure of what to do, regardless of the reason behind the request.
Cleaning out storage spaces can be difficult. It is best to call us and ask for help. This will ensure that the cleaning is done quickly and that all junk is properly disposed of, so you won't have to worry about where to take the actual junk and trash either.
Our team is very familiar with cleaning out storage areas. We know what to take, discard, recycle, and much more, depending on what we want to keep or not.
Storage cleanouts can be made easy with our assistance. Our service offers the greatest advantage of being able to do everything. This service is completely hands-free as well, and you don't even have to move anything from your storage unit.
We will take your items from the storage unit and load them in our truck. We will only ask for your specific preferences and take care of the rest, so you don't feel like you're working too hard when it isn't even necessary.
How Can You Clean a Storage Unit?
Every process is a learning experience. We want you to be aware of these things when you decide to tackle this experience.
First, cleaning requires a certain mindset. If you don't clean out your storage space regularly, it is possible to forget what you had. While you are taking the time to look at everything, prepare for the difficult task ahead and focus on what you want to keep or not.
Second, you can sort multiple piles. It's helpful to separate items by type and place them in separate piles. These are the main piles you should make: Keep, donate, or toss.
Finally, we offer professional storage cleaning services. Once everything is in order, you can call us to have the clutter removed and your space cleaned. We are happy to help you with your questions and walk you through the entire process so you don't have to be worried about how you will be able to stand all the steps.
We are committed to proper disposal in recycling and transition centers, so you don't need to worry about how we will dispose of your junk either.
Contact our team at Royal Palm Beach Junk Removal and Trash Haulers today to get your free estimate for the service!
Here is a list of our services you can get at Royal Palm Beach Junk Removal and Trash Haulers:
---
Royal Palm Beach Junk Removal and Trash Haulers is the top company in Palm Beach County that offers the best residential and commercial junk removal services. Here's our additional services:
---