#1 Apartment Clean Outs in Royal Palm Beach, FL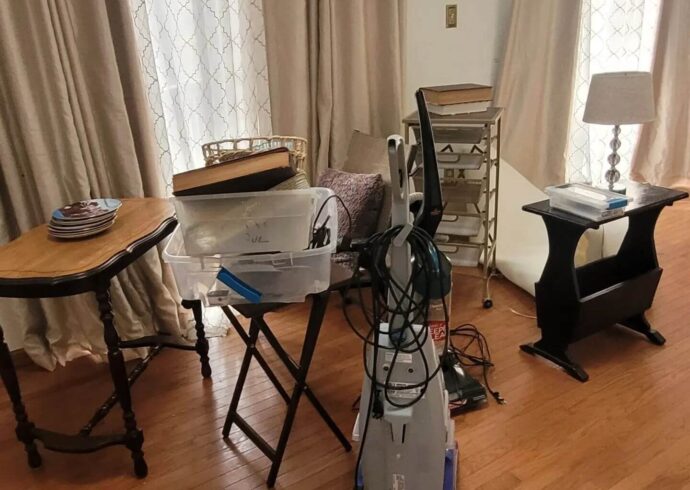 You have many things to do when you are moving out of an apartment or maybe giving it to a new owner. It doesn't matter who you are in this entire process or what is the need of just cleaning it; what we do know is that if you're handling apartment clean out among your responsibilities, you will need to work a lot and have to find the right people to ensure the entire clean out is done properly.
Our Royal Palm Beach Junk Removal and Trash Haulers team will help you clean out your apartment. We'll take all your trash and recycle it at the right recycling centers or move them to transition centers while some members of our team organize what will remain in the place or work with you to know how the entire apartment should look during this cleaning.
Before you move out, make sure that you have cleared out all personal items. You can get some of your money returned if you are a tenant. Our team will organize and sort out any items that you have as well and make sure that if you need to move everything, each thing is placed in the right boxes.
You might find valuable items that you have forgotten while you clean out your apartment. These items might be taken by the landlord or other tenants, but we want you to make sure that nothing is left behind and that you can handle the process even if you're selling the property.
You're under pressure and must meet a deadline. We can help you and ensure this process isn't as stressful and frustrating as it looks.
Do You Need Our Services for This?
Complete apartment clean outs includes the removal of all personal belongings, furniture, appliances, or just anything that shouldn't stay on the property. 
You should also get rid of any items stored in closets, drawers, or cabinets. This includes removing junk and trash and making sure you keep what you want in your space organized and sorted into categories.
This involves taking out all of your personal belongings to clean the apartment and ensuring nothing is left behind. That simple.
There are two types of apartment junk removal, despite the obvious name:
Many people who are moving out of an apartment resort to this method in order to have all their belongings properly removed.

Apartment junk pickups are an entirely different matter. This involves the removal of a few items, such as a couch or a small- to medium amount of general junk items.
It can be difficult and tedious to clean up an apartment rental. However, it is essential if you wish to get your deposit back, and if this is for an apartment on sale, you want to close the deal or be comfortable when moving, depending on what party you are in this process.
The entire process will be handled by Royal Palm Beach Junk Removal and Trash Haulers. This includes moving furniture as well as cleaning up. We will inspect all items remaining and determine what can be recycled or disposed of.
Our team can assist with moving items and not just getting rid of them in the three previously mentioned.
We offer a free estimate and can take on any job or clean out that is annoying and frustrating in many ways.
Here is a list of our services you can get at Royal Palm Beach Junk Removal and Trash Haulers:
---
Royal Palm Beach Junk Removal and Trash Haulers is the top company in Palm Beach County that offers the best residential and commercial junk removal services. Here's our additional services:
---