Welcome to Royal Palm Beach Junk Removal and Trash Haulers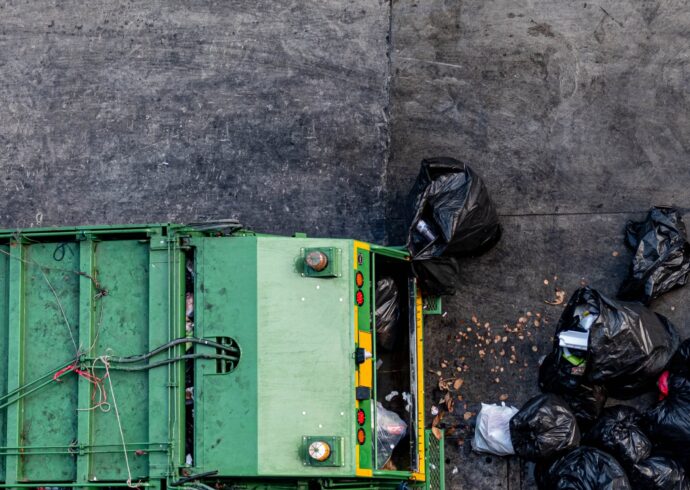 If you're trying to get help with all your junk removal needs, make sure that the company you hire for the task focuses on how you can have all the items lifted without you having to struggle with moving them to the curbside, sidewalk, or next to your garbage bins. We know everything is kind of hard to handle, especially when you consider how you need to remove the trash, rubbish, and waste in the process. Fortunately, our team at Royal Palm Beach Junk Removal and Trash Haulers can help you with all your needs and focus on cleaning out spaces for you and removing any type of junk that is non-hazardous.
If you hire one of our services, we will also dispose of or recycle any electronics and appliances in your home. You won't need to move a thing, and there will be very little junk and trash on your property once we finish, or none at all, as we worry about the entire process.
You can rest assured that we will meet all your needs and focus on what you can have done thanks to our qualified members and how our company worries about your junk removal problems.
When contacting us, we want you to keep a couple of things in mind:
You can get rid of any general or routine rubbish. We don't mean anything hazardous, but we will make sure that you have all the necessary equipment and have our team remove the junk and trash you often deal with on your property.

It is essential that you are able to clean up all areas of the property, residential or commercial, and our team will be glad to assist you. We can also dispose of any junk and waste in the most appropriate recycling and transition centers, so we protect the environment while helping you.

We focus on doing all the heavy lifting and moving the junk when it is needed.

If you need to, consider requesting more than one truck and two people from our team depending on the amount of work involved in your cleanout or removal, and we will be there to prepare them and ensure you're all covered.

We will provide the best possible support for your project and ensure that you are eco-friendly thanks to the way we dispose of everything.
We are one of the few companies that can provide all solutions. You don't have to worry about junk in the office or old appliances at home. We can help with any service that you need and focus on all the recycling and proper disposal without issues.
As we said earlier, we can only dispose of nonhazardous junk. We can remove any furniture or other items that you no longer need, provided they aren't hazardous. Only licensed and qualified professionals should take out chemicals or other dangerous objects, so don't request our help for them if you know they come with some warnings and important considerations for disposal.
This is vital as we receive a lot of calls about hazardous or chemical items and objects. This is why qualified personnel is required to help with the removal. You need to make sure that you have the right people. If you aren't sure who the best fit is for your situation, we can help you find the right person as we have partnered with some companies that can handle the hazardous items for you.
What to Consider Hazardous
What does "nonhazardous junk" actually mean? Is there something you need to remember, so you don't get refused when contacting us for it or not?
Everything can pollute the environment or contaminate it. It is basically anything that can be recycled or disposed of without affecting any person directly, so as long as the disposal is simple in terms of not being a chemical, we can handle it for you.
This includes food waste, furniture, and wood, as well as regular rubbish and debris. We take care of all the waste that you have, so you can rest assured that it will not harm anyone's health.
If you have questions about what we can and cannot take, please ask our team. We will give you a list of all the items you own so that you can get an idea of what you need to remove and what we can do for you if you're requesting a service right away. You can have junk removed while we focus on regular rubbish removal as well, or just let us know if you have some hazardous items present for us to avoid them.
It is important to understand that each service will affect the way you get rid of your junk. Depending on what junk or project you are looking to remove, we will use different equipment and trucks.
However, all aspects of the removal are included, so you don't need to worry about that when you have us, Royal Palm Beach Junk Removal and Trash Haulers working for you.
How Our Professional Services Help You with Junk & Trash
Since you are looking for professionals to complete the task, we will make sure you have the right trucks, workers, or help you need to move your junk. While it can be difficult and time-consuming for some, we will ensure that you get the support and assistance you require based on your request. We will provide the service that you require. This is not a significant change, as most items need multiple people to take care of them.
We want to make sure you know that we are available 24/7 and that we focus on recycling and transition. When you work with us, you can be certain that you will get a team that cares about the planet. No matter what service you request, we will assist with moving items to proper disposal or recycling facilities. If you have specific preferences or concerns about the way we treat your items, we will gladly donate them.
We can help you while keeping the planet green, so contact our team at Royal Palm Beach Junk Removal and Trash Haulers for a free quote for any of our services. To get help deciding on the service that you need, you can either call or email our team or use our contact form. We will be happy to assist you with all details about the removal process. Some people may require multiple services. Others might need to get rid of specific junk. For any questions you may have, our staff is available to answer them. To help you choose the right service for you, you can look at the following services we offer, but keep in mind we can accommodate all your needs in one as requested:
We Offer Free Estimates for Any of Our Services
Don't be afraid to ask about the cost of any service. Royal Palm Beach Junk Removal and Trash Haulers is a company that is here to help you with all your needs and ensure that everything is removed or cleaned up without any hassle.
We want you to have your junk removed at a fair price. To help you make informed decisions, we always give you a free estimate.
Here is a list of our services you can get at Royal Palm Beach Junk Removal and Trash Haulers:
---
Royal Palm Beach Junk Removal and Trash Haulers is the top company in Palm Beach County that offers the best residential and commercial junk removal services. Here's our additional services:
---