#1 Restaurant Junk Removal Services in Royal Palm Beach, FL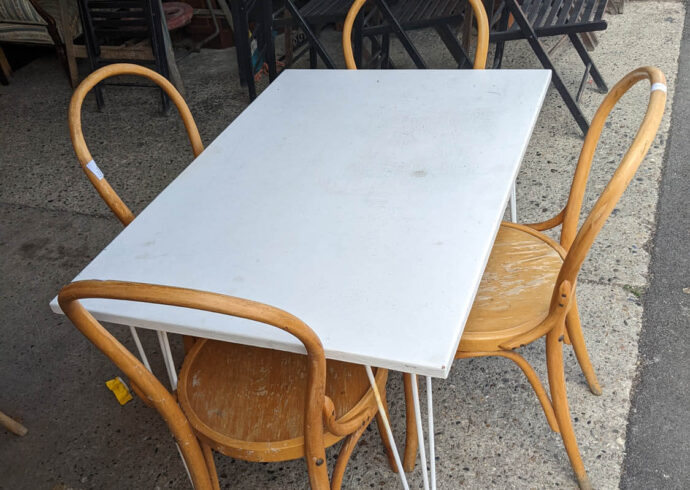 Royal Palm Beach Junk Removal and Trash Haulers is a company and entire team known for their expertise in rubbish, junk, garbage, and everything about debris and cleanouts in different types of property. We can remove all your restaurant equipment and also manage the recycling or donation of any items you don't need as well. So if your struggle is related to restaurant junk removal, you bet you can rely on us.
Doing so will ensure that everything is eco-friendly rather than relying on landfills. We can remove any unneeded equipment quickly and safely and also dispose of all trash and garbage while we are at it.
Our team works together seamlessly to ensure a positive, efficient and safe process, so you will feel confident about how we do things and the way we do it for you.
All of your professional needs can be met by our one-stop pickup service. As long as the items aren't hazardous, we can assist with junk removal and focus on everything in the restaurant, not only the general rubbish, as crucial as this also is when removing junk.
If you prefer to book online, we offer quick service and an easy-to-use booking system, but you can call us and have the team visit in no time.
Enjoy the moment and relax. While you can continue to do your normal business, we will take care of the loading and lifting. This will allow your focus to be on your business and clients and how the food tastes better.
We Don't Use Landfills for Disposal
We are passionate about recycling and offer exceptional service because we don't rely on landfills but instead transition centers and recycling facilities, so we can assure you that our methods are only eco-friendly.
All items that are still usable, depending on their condition and how often they will be used, can be donated.
An e-waste disposal certificate can be obtained, so you don't need to pay taxes on items you take. You can also present them when you declare them. We will ensure that this certification is issued and presented to you and that you get all the benefits from this process when having us as your team.
These items will be taken care of by us while we handle your junk. We'll make sure you have everything in no time.
We will do everything we can to dispose of junk properly and do it in a way that keeps the planet green. Royal Palm Beach Junk Removal and Trash Haulers is available for all your removal needs, and you will get to do everything in the best way possible.
However, before we can assist you with the removal, we will give you a free estimate so that you are fully informed about the cost of the whole process.
After you've agreed to the price, we will start working on your restaurant. Now, you can focus on what you can do with our team.
We'll take away junk as long as it isn't dangerous.
Contact us today for all the help you need. We will take care of disposal with all the steps that we follow and all the recycling facilities we have, so don't hesitate to get in touch with us and call or email us right away.
Here is a list of our services you can get at Royal Palm Beach Junk Removal and Trash Haulers:
---
Royal Palm Beach Junk Removal and Trash Haulers is the top company in Palm Beach County that offers the best residential and commercial junk removal services. Here's our additional services:
---