#1 Shed Removals & Junk Services in Royal Palm Beach, FL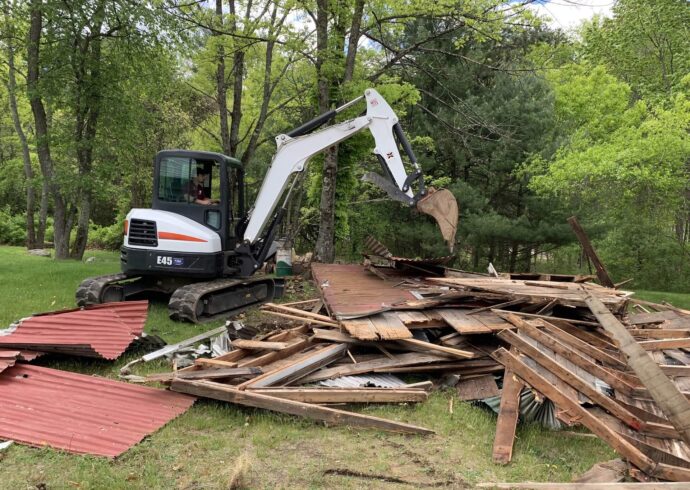 While sheds can be useful, they can become cluttered and a hassle if you don't care for them well or focus too much on how everything can fit together instead of just working on the actual space you have and worrying about them as any other part of your property. You end up with a structure that is more of a problem than an asset by the end of the day, and the question here is: how are you going to handle this problem? Even if the shed is small, if you have only a few lawnmowers and garden tools, junk can quickly build up. There are many factors that could lead you to consider shed removals as a service.
The condition of your shed can also be a factor. Our company Royal Palm Beach Junk Removal and Trash Haulers, can help you decide if it needs to go. We can also declutter it depending on what you need and work around the specific service you need with this removal process.
We'll do all the hard work and load your junk in our trucks. We can disassemble your shed and haul it away, so rest assured you won't be left alone with the tough part of the process.
This will ensure that you don't have any lifting to do as well, and we make shed demolition and removal simple. All old lawnmowers and sheds can be removed by us. We are happy to help you with any questions before you decide to hire our services.
We will even take care of requesting the permit for the removal and focus on dealing with the rest of the process for you.
You Can Remove the Shed with Us
There are many different sizes and shapes of sheds. It is more difficult to remove them the larger or bigger they are and based on the materials they are made of. Any size shed can be removed by our team whatsoever, so this isn't exactly a limitation.
A shed that can safely be moved by two people with no special equipment is allowed to be taken down.
So that you are fully informed about the cost of your purchase, our members will provide estimates on-site. There are no obligations when you receive a quote, and you can rest assured we will think about your budget.
Finally, you must know that the cost of shed removal will depend on the type of foundation. A shed that has cement anchor points will be more expensive to remove than one that is on its ground. 
Electricity can make it more expensive to demolish your shed. It all depends on your circumstances.
We can help you with all aspects of the process if you have any questions. It all depends on what shed you have and how it was constructed, and we will be more than happy to answer anything about this removal when you get in touch with our team.
Contact Royal Palm Beach Junk Removal and Trash Haulers today to have tour free estimate so our team can go to your property, check the shed, and determine what needs to be done.
Or allow us to be there for the junk removal in case you have already dealt with the demolition.
Here is a list of our services you can get at Royal Palm Beach Junk Removal and Trash Haulers:
---
Royal Palm Beach Junk Removal and Trash Haulers is the top company in Palm Beach County that offers the best residential and commercial junk removal services. Here's our additional services:
---