#1 Hoarders Junk Removal Services in Royal Palm Beach, FL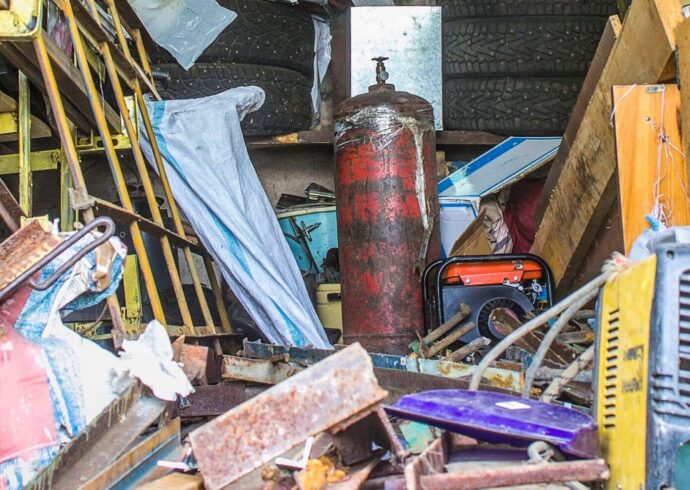 If you're a hoarder, we know it can be quite hard to decide when it is time to dispose of the items you have been accumulating since we know you don't really consider this junk but more like items you have an emotional attachment with. This means you won't want to dispose of them at all. However, we know that taking this step will come sooner than later. Our team wants to be there to help you with all the hoarders junk removal process so you can relax and ensure you won't be losing anything precious.
We all know that many factors can influence making someone a hoarder, but we're here to ensure everything is covered and that you don't have to worry about anything in this process. Since it doesn't matter how many items you have or how you need to go over the removal, we will be there to support you.
Not all items need to be essential. Make space, get rid of all the clutter, and talk about your needs. You don't need to be stuck with everything you've bought over the years.
It doesn't mean you have to throw everything away, either. It is important to unpack and sort junk before you throw it away. Because it can be difficult to decide which items should be kept or thrown out, we are often called upon.
We can help you sort through different piles and get everything done in no time.
Once you've determined which items must go, it's important to decide what items can be donated, given away, or left for us for proper disposal.
This is not something that everyone can do, regardless of their mental and emotional health, so prepare yourself and know that we understand that some people cannot let go of their possessions completely. We want to help you to do this. This is why we recommend you spend time with our team and focus on the task at hand with our help.
How to Get Rid of All the Junk with Us
Royal Palm Beach Junk Removal and Trash Haulers provide a safe and affordable solution for hoarders. We will work with them to find the items they need or not, and this includes you or anyone who is considered a hoarder on this.
We offer junk removal services that are both efficient and friendly for the environment. 90% of the junk we collect is recycled or donated to charity. All junk, including clothes and appliances, will go out of your home or property thanks to our help.
We are honored to work with homeowners and others in junk removal. You can rest assured that everything will be done right.
We can be at your door in minutes! Contact us now and have our team provide you with an estimate of the hoarder junk removal. We have highly-trained and insured crews that can help you whenever you need them.
All estimates are free and personalized based on how much junk or other items we will remove during our junk-removal service for hoarders.
Rest assured, the estimate that we provide before any project or service starts is completely free and without obligations.
Here is a list of our services you can get at Royal Palm Beach Junk Removal and Trash Haulers:
---
Royal Palm Beach Junk Removal and Trash Haulers is the top company in Palm Beach County that offers the best residential and commercial junk removal services. Here's our additional services:
---