#1 Demolition Removal Services in Royal Palm Beach, FL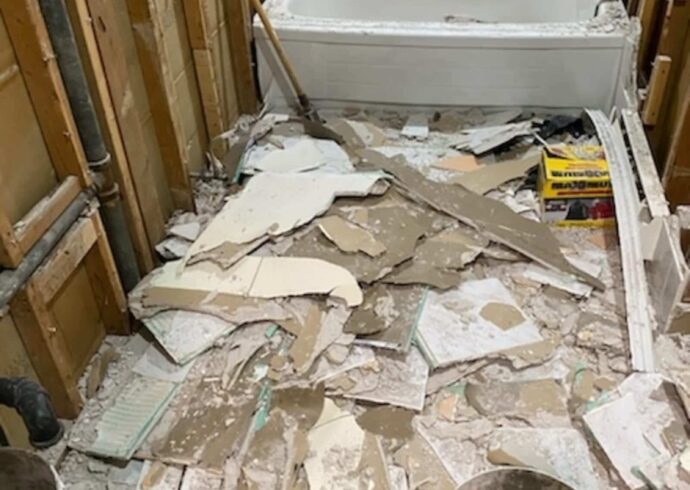 It can be challenging to get rid of the debris from construction and demolition projects, especially when you have an ongoing process and you need the removals continuously so you can proceed with it; even if you're a skilled contractor, this can prove to be quite a problem in most cases. No matter what type of work you do, disposing of the leftovers can be costly and time-consuming. You need to know how to do this correctly to avoid any problems, and for it, find reliable experts that are essential to your success. Royal Palm Beach Junk Removal and Trash Haulers can help you with every step and ensure that your demolition removal is completed in the most efficient manner.
Our team offers a safe, efficient, and environmentally-friendly service for disposing of all the debris and waste and making sure that the demolition taking place is controlled by several pickups and removals if necessary so you can keep the space all clean if you still need to complete the demolition and all the removal of debris, waste, and more, so you don't feel overwhelmed with the entire process.
Our team will ensure that no debris from demolition is left on your site so you can move forward with your project or close it down when you're done, thanks to how our team will be there for removal but also clean up the entire space if needed.
How can you have our team work on your removal? Call us to schedule an appointment and get a quote. To assess the extent of the demolition, our professional and insured hauling crew will arrive at your site and work around all the needs you have to get the best results.
We will create a plan, decide how to proceed, and ensure that everything is in order, so you don't have to worry about anything else.
Before 15 to 20 minutes of our arrival, we will contact you to provide a free estimate. The cost will depend on the amount of debris and labor involved in demolition and how many people you need for the process.
Be It a Contractor or Individual; We Are Here for You
Royal Palm Beach Junk Removal and Trash Haulers has a licensed and certified team that can lift non-toxic items and take care of the debris, waste, and any type of junk in your demolition area.
We also can help you with any items on the demolition site that are difficult to lift or that require assistance, so you don't have to worry about this entire process at all.
We are able to remove any debris from demolition or other processes and ensure that everything runs smoothly.
There are many sizes and types available that can be used to haul away any type of debris. A dumpster rental can be a good option due to its affordability and the way you can handle it. You can choose to have the debris removed by us, but renting a dumpster will give you a good option in case you would rather have the place for the disposal available all day long.
Only pay for the space you use on the dumpster.
We can remove any type of debris, regardless of its size, from your home, office, or small space, and make sure that you contact us as soon as your demolition takes place or before that.
All debris, rubble, and shingles can be safely and responsibly removed by us at Royal Palm Beach Junk Removal and Trash Haulers.
Here is a list of our services you can get at Royal Palm Beach Junk Removal and Trash Haulers:
---
Royal Palm Beach Junk Removal and Trash Haulers is the top company in Palm Beach County that offers the best residential and commercial junk removal services. Here's our additional services:
---